Instagram with more than 500 million active users in a month, is one of the most popular social media platforms. As its users are increasing every day, it's having the main role in digital marketing. So, if you are having an online shop, small business, or even a large business, one of the best ways to attract more customers is through Instagram. But starting a page on Instagram and growing it from zero looks a little difficult. In this article, we are going to show you some tips to increase your Instagram customers fast and easy.
1.Keep posting consistently
Since 2016 Instagram algorithm has changed in many ways. So if you want to be on your followers' home feed, you need to be active on Instagram. So the first and the most important thing you should do is keep posting at least once a day. This way, not only your followers will remember your page but also you have the chance of going on Instagram explore
You can find many Instagram post schedulers that help you with posting every day. You can easily create your posts for a whole week or more and these schedulers will upload them for you automatically.
2.Create High-quality posts
Instagram is all about visual designs. The better photos you share, the more followers you'll get. Posting eye-catching photos and videos stop your followers from scrolling your page. The best way to design a beautiful feed page for your account is to follow a consistent design. You can find many templates relevant to your shop or business from platforms like Canva, Picmonkey, etc.
3.Post on the best times

Overposting on Instagram makes your followers unfollow your account. Instead, you can post during peak hours when most of your followers are online to maximize your reach. For example, Sunday nights are the worst times to post as most users are enjoying their weekend. After posting for a while you can find the best times for posting with the number of your likes and comments.
If you have an Instagram business account, you can easily see your every post's reach and your account insights. To see your insights go to your profile and tap on the Insights button, you can choose your time period from 7 or 30 days.
For seeing your post's interactions, go to the post and tap on " View Insights" to see your reach, profile visit, and interactions.
Another way to have access to full analytics for your account is by using Instagram analytic tools to discover your peak hours.
Hashtags are like keywords for a search engine. By using hashtags, you make your posts and stories discoverable, and it's one of the best ways to get a new audience on Instagram. When you use hashtags on your posts, they will appear on that hashtags page so users can see your post by searching the hashtag or tapping on similar posts. Since 2018 people can follow different hashtags so they can see your posts in their home feen even if they are not following.
Keep in mind that if you want to use a hashtag strategy to find new customers and audiences, your account must be public.
You can use up to 30 hashtags on a post and 10 on stories. Also, if you don't want your caption to look messy, you can add all your hashtags in a comment.
5.Create a hashtag for your brand
By making a branded hashtag that is catchy and unique for your business, people will know about your products. It's better to keep your brand hashtag short and easy so users will remember it. Use your hashtag on your posts and stories and ask your customers to use it on their posts too.
6.Use Instagram story, live and IGTV videos
Instagram launched its Story feature in 2016 and it became popular in no time. Nowadays, more than 500 million users use Instagram stories every day.  Using Instagram stories is one of the best ways to grow your engagement and drive more sales.  You can add different stickers like poll stickers, emoji sliders, question box stickers, etc to make your story fun. Also, you can introduce your different products in your stories and highlight them on your page so they'll last more.
Instagram lives are important because of two main reasons. first, your followers will get a notification automatically every time you go on a live video. Second, when you are on a live video, you will appear on top of your followers' story list. So even if they don't watch your video, it makes them remember your account.
7.Engage your followers with contest and giveaways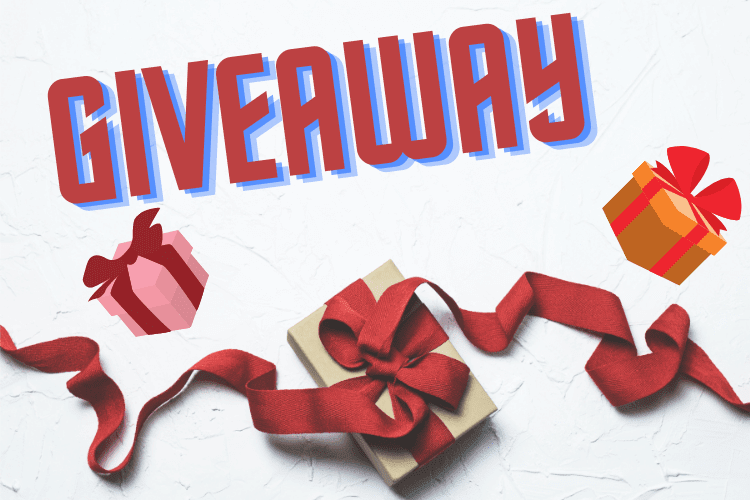 Running contests is another way to get a ton of new followers. All you need to do is to set conditions like: like, comment, and follow or tag a friend for your giveaway and ask your followers to participate in the contest. There are many applications that you can use to select a random winner. Don't forget to create hashtags for your giveaways to increase your reach.
Tip: Put a time limit on your giveaway to create a sense of urgency for your followers.
8.Write a perfect Instagram bio
Your bio is the first place that new users will check. By having a perfect bio section, you can convert your profile checkers to followers and customers. You can define your business and products there and add a link to your website. You can also add a call to action for your followers on your profile. for example, ask them to share UGC contents, visiting your website, or purchasing.
9.Use your links
As you may be noticed, the only place you can share a link on Instagram is on your bio.  You can use this link to drive traffic from your Instagram page to your website, shop, blog, etc.
If you have more than 10,000 followers, Instagram gives you a swipe-up link option on stories. You can use this feature to announce new products, giveaways, etc.
Tip: If you need more than one link on your Instagram bio, you can design a landing page filled with all your links.
10. Connect with influencers
Many users buy a product after an influencer recommends it. That's why connecting with influencers will help you a lot in growing your account. You can find many influencers related to your business, ask them to try your products, and ask them to give a shout out on a story or post if they liked your product and were interested in it.
If you have a limited budget for starting your business, you can work with micro and nano influencers.