Are you a website designer or trying to design a E-commerce website on your own?
There is always a question that remains unanswered, that is " Which hosting will be best for my Woocommerce store?" 
There are dozens of hosting provider nowadays that claim to provide best hosting solutions and support like Godaddy, Kinsta, Hostinger, Cloudways, Hostgator, name cheap etc. But it is very difficult to choose the correct and best one.
We are designing websites since 2013 and have tried many hosting providers for different types of websites. Mostly clients prefer shared hosting which is affordable, but it doesn't serves the purpose and resources of an E-commerce store.
It's already known that in shared hosting there are other websites too and all resources and IPs are shared across many websites. 
Woocommerce itself is a heavy plugin, and once you add more than 50 products and start having good number of visitors, you need good resources, good website speed, and availability across any region. Shared hosting cannot perform well in this scenario. 
You will need cloud hosting for your potential woocommerce store which can guarantee availability, speed and security.
Based on our previous experiences with many cloud hosting, we have realized that the best is Hostinger's Cloud Hosting.
Hostinger has well over 30 million users, and some of the lowest prices thanks to low running costs and overheads.
Cloud hosting at Hostinger starts from just ₹799/month and you can add up to 300 websites. So even if you are on a budget, this will be a perfect fit for you.
What Benefits do you get using Hostinger's Cloud hosting for your woocommerce store?
1. Amazing Uptime
Best part about cloud hosting is that even if the server becomes available in a particular region say, Asia, it can still take service of other servers located in other continents. So your visitors will hardly see a downtime.
Hostinger's uptime is 99.9% which is actually good.
2. Website Loading Speed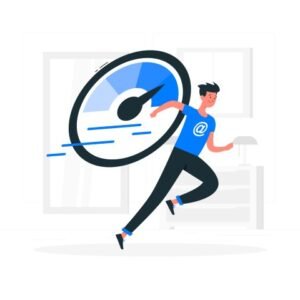 Quality always comes at a good price, but it is not with hostinger. Even ith the cheap cloud hosting plan starting from Rs 799 per month, you will get an amazing speed for your woocommerce website. 
With a good WordPress theme and little optimisation you are good to go. Hostinger also has WordPress Acceleration  .
Find ecommerce development companies and web development companies to get your business started.
To make your website fast globally, we use LiteSpeed Cache for WordPress (LSCWP). This all-in-one site acceleration plugin features an exclusive server-level cache and a collection of optimization features. LSCWP supports WordPress Multisite and is compatible with the most popular plugins, including WooCommerce, bbPress, and Yoast SEO. Find out top Shopify designers and developers.
3. Customer Friendly Support
Support is a very important factor in choosing a hosting company.
Imagine what will happen if you upgrade your PHP version with an older version of WordPress and …wooosh… your website broke down. 
There is nothing you can do except taking instant support from hosting. Hostinger customer support is friendly and provides very good support. Even if you are not available at the moment to wait for live chat they will reach out to you through email and you can reply and get a proper resolution.
4. Free Domain | Free SSL | Free Cloudflare Installation
All Hostinger's cloud hosting pans comes with free domain( 1 year), Free SSL and Cloudflare installation. So if you are looking to design be website you can avail free domain hile doing checkout.
Conclusion
Do we recommend Hostinger for web hosting? Yes.
Find out more hostinger plans