100% Organic Instagram Growth
Our AI Based Powerful Automation Service that grows your Instagram account, each day even while you are asleep. Target the right audience, get brand endorsements, local business, and more with the most affordable Instagram growth management system!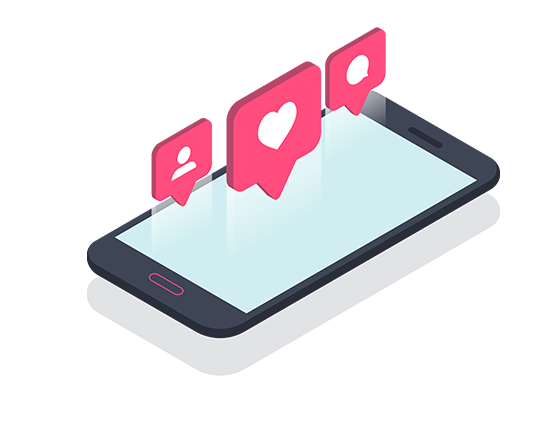 You can reach up to 60,000+ new Instagram users each month. Its a game changer.
We will take care of your social media so you can focus more on your business
Competitor's clients
We target users who interact and follow your competitors.
Location
We target people who check-in to locations on Instagram.
Hashtags
We target hashtags as per your industry's interest and location.
Gender
Target Male, Female, Business accounts, or All
Similar Interest profiles
We Target people who have similar interests like yours.
Ignore fake/inappropriate profiles:
We do not target inactive, fake and inappropriate profiles or posts.
Use of Artificial Intelligence
Automatically optimizes your activity to maximize results.
Human Like Behaviour
We try to make automation as much like human like behavior.
THIS IS HOW YOU GET REAL FOLLOWERS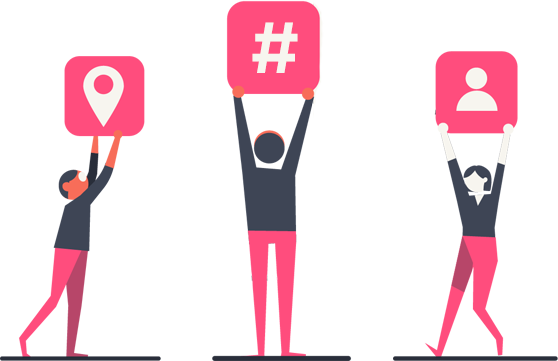 Have you ever noticed that when liking, following,commenting someone else, they usually come back to do the same. We bet that you've even checked out a stranger's Instagram because they interacted with you.
Using this natural human curiosity is how many accounts get likes and followers, but who would ever spend their whole day & night liking, following and commenting on other people post? This is where we come in.
Our tool will automate liking, following, un-following, commenting, messaging on behalf of your account, just like a human being would. We schedule these activities in such a way that it doesn't look like bot.
You're about to set your Instagram growth to autopilot
3 DAY FREE TRIAL
No Credit Card required
Only for users who have 1000+ followers
BASIC

Photographers, Bloggers, Educational Bodies, Small Business, Social Cause - *Avg. Audience Reach upto 20,000 /month

INR

3500

per month




USD 55

Auto Liking

Auto Story Viewing

Location Based Targeting

Hashtag Targeting

Premium Customer Support

STARTER

MUA, Models, Events, Travel Agency, Restaurants, Clothing, Jewellery, Online Stores, Authors, Fitness, Artists - *Avg. Audience Reach upto 40,000 /month

INR

4500

per month




USD 70

Auto Liking

Auto Follow and Unfollow

Auto Story Viewing

Location Based Targeting

Hashtag Targeting

Gender Targeting**

Target Competitors

Premium Customer Support

PROFESSIONAL

Influencers, E-Commerce, Hospitality, Cosmetics, Consultancy, Luxury, Business - *Avg. Audience Reach upto 60,000 /month

INR

5500

per month




USD 85

Starter Plan Inclusions +

Auto Targeted Commenting

Auto reply to new messages

Auto Like Comments

Send Welcome message to new followers

Direct Message to users in your niche

Basic Auto Chat Bot

Engagement Booster***
20% DISCOUNT or FOURTH 

MONTH FREE 

when you subscribe for 3 Months together.
Personal trainers, Gym, Influencers, Make-up Artists, Aspiring models, Photographers, Artists, Local Business and E-Commerce, Public Figure, Blogger, Restaurant, Consultants, Authors, Public Figure, Social Cause etc. Anyone who wants to seriously boost their online presence!
Beauty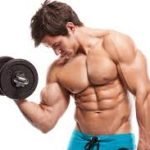 Fitness
Artists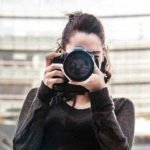 Photographers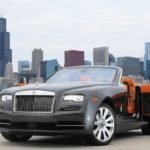 Luxury
Business
Restaurants
E-Mart
Blogger
We care about what our customers think of us and so should you. We are partners in your business and your success is ours.
My instagram has been growing at a steady pace during Demo! I was nervous at first to join, but I am happy I did. I have been with the company for almost two months now!
Staiir has really helped me to connect with my audience in my city on Instagram. Before I was spending hours a day liking, following, and commenting on photos. Now, Staiir does it all for me!
I can now focus on my business more. I'm no longer in my phone all day fumbling around with Instagram"
I was hardly getting any profile views or Website clicks, though my content was good. Staiir helped me to gain viewers and now I can see increase in hits on my blogging website just in 1 month.
People have now started inquiring about my products.  I have got 2 sales last week through automated engagements. Auto DM to welcome new followers helped me a lot.
FREQUENTLY ASKED QUESTIONS
Why do I need to enter my Instagram password?
Password is required to link your account with our server. As it is engagement based promotion, our server will be interacting (liking post, follow-unfollow, comment, DM as per plan selected) with people in your niche on behalf of your account. Your information is stored securely and we take your privacy and security incredibly seriously.
Is my data safe?
100% Safe. We keep your information private and only use it for agreed purposes.
Can I upgrade, or downgrade later?
Yes, of course. Automation service is a monthly service so you're able to upgrade, or downgrade at any time. No obligations. Seriously.
Is there a discount ?
Absolutely! If you pay for 3 months and above then 20% discount or Fourth month free.
...
Do you have a free trial of your service?
Certainly! Our complimentary 5-day free trial provides you our service, so you're able to get a feel of what our algorithm can do and see the results for yourself. No credit card required.
Do you offer discounts to non-profit organisations, social cause or educational bodies?We deal with each case individually depending on the type of organisation or entity. Please whatsapp/email us outlining the type of organisation you are, and we would be happy to help you.
What if I have several accounts I would like to sign up? Do you offer discounts on large orders ?
Yes please contact us with your specific needs and one of our representative will get back to you shortly.
Are the followers real?
100%. All your followers are real people who follow you based on your interactions with them.
Will accounts I follow manually be un-followed too?
No you can follow anyone you like manually and they will not be unfollowed. Only those accounts will be unfollowedwhich are followed by our system.
Can I still use Instagram while it's working?
Absolutely. We don't post content for you as that is still your responsibility and quality content should be your chief concern. Our algorithm runs entirely in the background and won't affect your use.
Can you share some profiles working with you?
We take privacy very seriously, and we cannot disclose any of our client's identity to anyone, no matter what. Privacy Policy
Do you assure number of followers which will be gained?
No, Every profile is different with different quality of content, interest and theme. People follow only when they find something interesting. We do not force someone to follow-back as its is purely organic based promotion. However we have an average number of follower growth which we can share.
STILL HAVE A QUESTION ?
Feel free to contact us
Tap on Whatsapp Icon on left side of the screen to chat with us.
You can also email your queries on promote@staiirsocialmedia.com
*Avg Audience reach -Your profile will be reaching to other Instagram users by doing activities mentioned in your selected plan. Reach is number of profiles with whom you interacted in a month.
**Gender Targeting - Instagram does not really show the gender of an account, it's private information. What the gender filtering does is that it checks the username/name of the account and match it with the list of male/female names present in our database. So gender targeting is never 100% but close to.
*** Our Engagement Booster service helps you reach more of your own followers and the public by providing a burst of likes whenever you post a photo. This instant engagement boost causes your post rank higher algorithmically getting seen by a larger audience than you normally would without it. This can also help you reach the explore page the key thing it to make sure you use at least 5 hashtags per post.
BLOGS FOR INSTAGRAM AUTOMATION
To get a better understanding of Instagram Automation, please go through below blogs
Graphic Designing for your Social Media
Nail that first impression with a stunning social media graphics built for your business. Whatever you need, we'll hook you up with fast, high-quality design.