4 Undeniable reasons why you should use Instagram Automation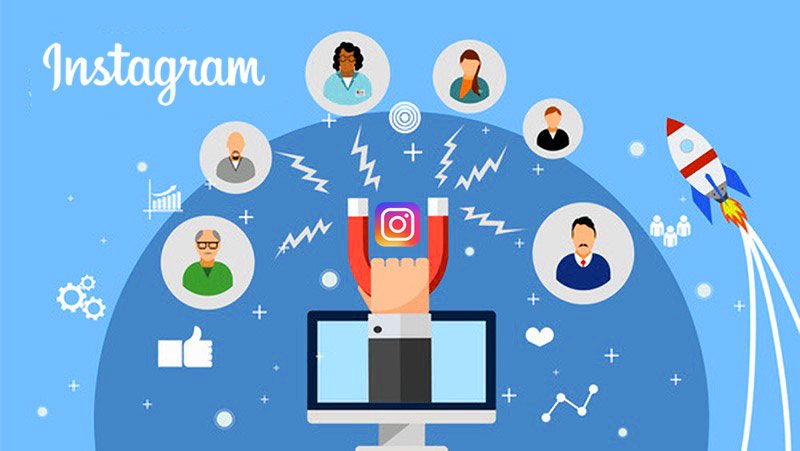 There is no doubt, in the Instagram world, having a massive following plays a vital role in people's success. Thus, our Automation Services which can help you in this way are of paramount importance. Many people are using an Instagram bot to automate their accounts and gain more followers. And they have achieved outstanding results.
Let's go more in depth and explain some of the significant benefits of having an Instagram Automation service.
1.Highest exposure
First imperative reason coming to mind is that by automating your interactions, you will have more opportunities to receive a lot of organic eyeballs.
Every person has a limited time for being active on Instagram. But having engagement and draw attention is the first step toward getting more Instagram followers.
Engaging with the others in forms of like, follow, DM or comment is the most natural way to gain exposure.
Needless to say that, without enough exposure, you cannot be found in the crowded atmosphere of Instagram.
You will get the highest exposure if you use an Instagram bot. It is like sending lots of letter invitation to people and encourage them to visit your gallery.
2. Instant results
As soon as automating your account, you will receive more likes and comments; also more people start following you.
Once you attract people attention by liking or following them, most of them will check your page within a short time and turn your favor back by liking or following.
The immediate result is a valuable benefit because you don't have to wait to see the outcomes. You are enjoying a group of new followers every day, and this could be very satisfying and incentive as well.
Now your Instagram success has already begun, all you need to do is creating more and better content to boost your growth.
The growth that is real and you are seeing it every hour.
3.Real and engaged followers
One may assume that instant results could be earned by buying Instagram followers. However, there is a significant difference between the followers that you buy and the followers that you gain while using an Instagram Automation.
When you automate your engagement, all the followers that you get are real and active people who were invited to visit your page, and they have found your gallery interesting enough to follow you.
So they are relevant and genuine followers who will be engaged with your posts in the future.
4. Saving your precious time
It is the last but definitely not least. After automating your Instagram account, you are provided with visitors without consuming your time.
Instead of staring at your phone and leave likes and comments for the others, now you can use your time in a more productive way.
We believe you should take advantage of that saved time.
Focus on your content and try to produce higher quality photos.
Amaze your visitors and make them your fans and customer.
Try 3 DAYS FREE DEMO for Instagram Automation (100% Organic Growth).